Hello again Medistars!
Today I want to talk about NIR, our star treatment. I want to refresh how it works and the results that this wonder gives to reaffirm both the face and the body!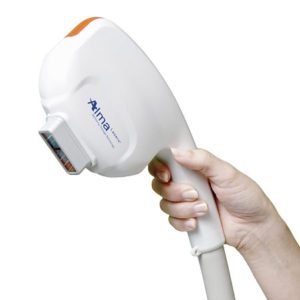 What is it?
The NIR offers a uniform distribution of energy, effectively targeting lipids and connective tissue.
It exerts a biological effect on the skin through two major mechanisms:
Collagen contraction induced by the thermal effect.
Regeneration, repair and dermal reorganization.
It is painful?
The head generates a very deep and drastic dermal heat but is comfortable for the patient and does not damage the epidermis. Therefore, no, it is not painful at all.
How does it work?
This head can heat the dermis tissue to induce the production of new collagen (neocolagenesis). A treatment with a series of three to six sessions achieves a firmer and fresher appearance of the skin, without pain or invasive procedures.
Here we can see a before and after both body and facial: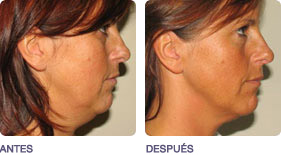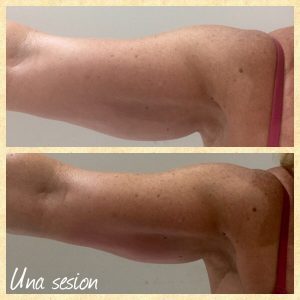 Treatment effects:
Increase neck and neck tension.
Mark the contour of the face.
Lift cheekbones.
Improves sequelae of acne.
Dim grooves.
Improves skin quality.
It reduces the appearance of tiredness.
Gill reduction.
In Medispa Javea we work everything personalized, so it is very important to always make an appointment for a consultation and be able to advise you the best to achieve a good result.
The NIR usually works in several sessions to obtain a better result. We offer packs of 6 sessions or you can also choose single sessions, either to test or to do maintenance.
At what age is it advisable to use this treatment?
The NIR laser, is ideal for treating signs of age as revealing as the sagging and laxity of the neck, bags and wrinkles under the eyes, the descent of the line of the eyebrows and nasolabial folds. Or on the other hand, fight cellulite and is sagging or laxity of any area of ​​the body. Therefore, there is no specific age to start this treatment, it correlates with the behavior of each person's skin.
Where can we find this treatment?
Medispa Javea is the only center in Javea where you can find this miraculous treatment, and with the miraculous thing, I don't lie … Come and try it and you will think the same!
Free consultations and for any questions you can contact us at 966178851